Think of affiliate marketing as commissioned sales of the digital marketing niche. The concept is more or less the following: a company/business/freelancer contacts a person (typically an influencer) who is successful within their mutual niche and makes a deal to promote their product, service and/or content via a unique affiliate link. 
The company's potential profits are then shared with the influencer commission-style according to how many purchases have been made or links clicked. 
Though the rumor that Google hates affiliate links has been around forever (and was at some point probably accurate, especially for websites that used dated framework in their results), the truth is that Google actually likes and ranks affiliate links. In fact, Google webmaster support even features a search console tab with a purpose of educating users on how to build a solid Affiliate Program. 
That said, mindfully deploying both affiliate links and the power of influencers within your affiliate marketing program can be a great opportunity to provide your business with additional sales created via UGC (user-generated content) and therefore jolt your online marketing strategy from its torpor.  
But first…
What Are Affiliate Links and How Do They Work?
Most affiliate links come in a form of exclusive URLs through which the traffic going from your webpage to the advertiser's website can be tracked. These individualized URLs feature specific identifiers (think usernames, randomized letters/numbers, etc), and once a visitor clicks on one of your unique links, your affiliate program of choice (more on this later in the article) makes a record of it and tracks metrics like:
Note: Commissions are typically earned only if the user makes an actual purchase. Certain programs pay for leads as well.
Another useful aspect of affiliate links is the use of activity-tracking cookies, which work like this: 
A visitor clicks on your affiliate link

A cookie file is added to the user's computer

The file tracks and records the user's behavior and actions

Your affiliate account is credited with a sale whenever a purchase is made within the cookie's duration time-frame (which is most typically 30-90 days)
Now that you have a grasp on how affiliate links work, let's tap into:
3 Main Advantages of Using Affiliate Links 
Affiliate marketing can help you build a wider audience, scale your traffic, and boost conversions quickly and cost-effectively. AM is a global industry currently worth well over $12 billion, which comes as no surprise since deploying an effective affiliate-based campaign can bless your online marketing strategy with three pivotal benefits that can drive tangible results right from the get-go. 
These benefits include:
Leveraging targeted ads
Easier link and data tracking
Improved cost-effectiveness
Let's go over each one in more detail. 
1. Leveraging Targeted Ads
Being able to reach just the right portion of your target audience is never an easy task. But if your team has the green light regarding affiliate programs, working with relevant influencers from your niche can go a long way in terms of boosting reach and creating relevant links via your unique affiliate network and their (hopefully) quality content. 
Leveraging targeted ads via using affiliate links and influencers looks something like this: 
→ An influencer creates/posts new content featuring the affiliate link – and through their marketing campaign – the reach of your advertisement is boosted as well. This way, your ad gets into the social media feeds of your target audience in much higher volumes than you could achieve without the involvement of the influencer. 
2. Easier Link and Data Tracking
Deploying an affiliate marketing program typically means using some sort of a data tracking and reporting tool in order to properly track links and monitor the overall campaign progress of your affiliate efforts, but also track metrics on a more granular level. Having insight into this type of data, alongside deploying an effective affiliate marketing strategy, can be of great value to your business as it can shape your future investments and arm your marketing team with just the right bullets.
3. Improved Cost-Effectiveness 
High efficiency in terms of how much money you spend and how much of it you gain can sometimes be a tall order. Quite often investments can seem like a waste of money with little pay-off at the end of the day. But much like any type of true white-hat endeavor within the digital marketing ecosystem, tangible results take time. 
And that is where influencer-boosted affiliate links come into play – to help you speed up the success of your campaign by increasing targeted reach, and thus making your sales escalate without any major investments.
Pro Tip:
To make sure your affiliate campaign is as cost-effective as possible, you need to pay close attention to optimizing the costs of your program, but without reaching for low hanging fruit in terms of link prospecting, design, and advertising, while at the same time figuring out the sweet spot for commission rates. This is not an easy task, and it is likely to differ depending on the overall goal and nature of the campaign you are running.   
How to Start a Successful Influencer-Based Affiliate Program in 5 Easy Steps
In order to kick off an effective affiliate marketing strategy that involves leveraging the potential of prominent influencers in your niche, you need to zero in on certain aspects of this type of strategy right from the start, so you don't encounter any obstacles later in your campaign. 
Naturally, the first thing you will want to do is:
1. Come up with an Overarching Plan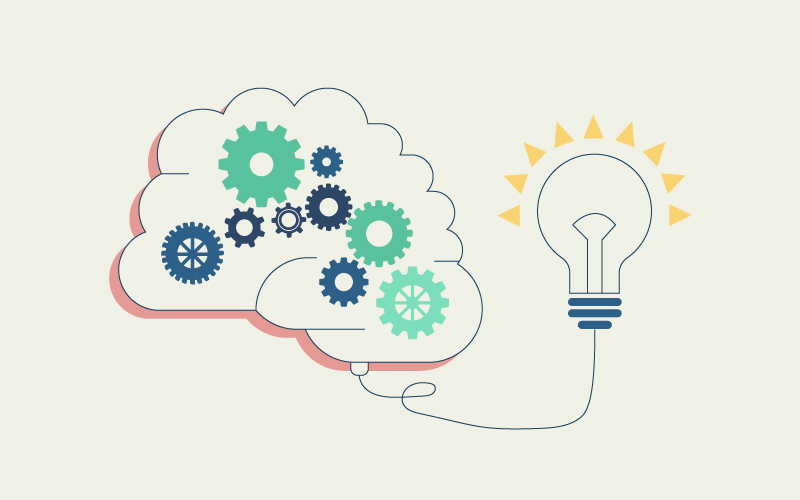 Getting organized and streamlining your workflow is paramount, especially when it comes to the following aspects of your affiliate campaign: 
Choosing the overall goal of your campaign

Setting up the marketing budget

Selecting the right influencers

Opting for the right platforms for your links

Setting the win-win ratio for the commission rates
Once you have a clear overview of all the moving parts that are involved in this process, it is probably a good idea to create a detailed yet plausible timeline for your campaign, which includes performing thorough competitor analysis, creating your content calendar, and planning the design process for your creatives in advance.  
2. Carefully Set Up Your Budget
Generally, when establishing the budget for any type of affiliate marketing, you should take into consideration all the investments and costs regarding your campaign.  
Below are 3 main costs to be especially mindful of: 
→ Overall In-house Affiliate Program Costs
Those who choose to run an in-house affiliate program (rather than join an affiliate network) are likely to encounter higher initial expenses, but this type of strategy is bound to:
have more success

provide you with more control over your campaign

become much more cost-effective in the long run
→ The Creatives 
Regardless of whether you opted for joining an affiliate marketing network or running an in-house project, your campaign will require creatives i.e. images, banners, graphics, infographics, text link copies, ad copies, videos… 
Pro Tip:
Make sure your design is clean and professional. Spammy creatives tend to attract fewer users and have a negative influence on your brand's reputation. 
→ Taking Care of Detailed Product/Service Feeds For Influencers
The influencers will need your product feed to be as detailed as possible. Think landing pages, product/service descriptions, prices, categories, and other useful information they would find helpful. 
3. Come Up With The Right Compensation Strategy For Your Influencers
Any affiliate marketing program should be a win-win scenario for both parties involved. In order to yield best results, you need to figure out the best way to share the profits. Metrics to take into consideration: 
the reach achieved

the number of links clicked

the number of purchases made
Reminder: The commission rates should benefit the influencer, yet they shouldn't be too steep from your own standpoint. 
4. Consider Hiring an Experienced Affiliate Marketing Manager
If your budget allows you to, try and find a person who will run the entire influencer-based affiliate program. This person should be able to:
Track down perfect influencers for your business 

Recruit the best ones within your niche

Create a streamlined affiliate program workflow featuring specific rules and policies he/she would monitor

Establish productive communication channels among all parties 

Keep the constant feedback loop between your team and the influencers

Keep the affiliate campaign live, optimized and updated on a regular basis 
5. Use a Link Prospecting Tool to Track Down Ideal Influencers 
Once you have all the other moving parts of your affiliate campaign figured out, it is time to kick off the process of actually finding the right people to promote your links. Using a tool like Dibz is an ideal solution for this task as it can save you a ton of time by reducing a potentially endless influencer research process to 3 simple steps:  
Step 1

– Enter the desired keywords and queries into our tool 

Step 2

– Research the results fetched by Dibz and scrape them for external links. This simple task will provide you with a substantial list of relevant experts that operate within your niche.


Useful Tip:

Make sure to remove all the duplicates so your lists only have unique and potent prospects. 

Step 3 – Start your outreach
In order to firmly grasp just how helpful our link prospecting tool is in terms of finding ideal influencers, we strongly suggest you read our Case Study on How We Found 2000 Influencers in Record Time Using DIBZ. 
Actionable Tip:
Utilize automated welcome emails to build your follower base even further. Coming up with a potent email marketing strategy and combining it with your affiliate program can be an extremely effective tactic for driving tons of visitors your way. 
Here's how this process usually pans out:  
A brand new reader

subscribes to your blog

The visitor receives an automated welcome email(s) 

The email message(s) contain affiliate links that can be utilized by sharing relevant articles 
Make sure you are not too spammy with your affiliate links and that your very first welcome email isn't packed with them. In order for affiliate links to gain traction, you need to build a trustworthy relationship with your customers first.
Wrapping Up
Much like it is the case with any other long-term online marketing strategy, affiliate marketing programs require smart data tracking, A/B testing and a little bit of experimenting in order to hone your skills and figure out what resonates best with your target audience. 
Understanding what works best demands a keen eye in terms of KPIs that directly factor into your overall ROI. 
In certain cases your influencer choices will turn out to be faulty judgements, and that is perfectly fine. Oftentimes, a person and/or brand would seem perfect on paper, but the results may (for whatever reason) be sub-par. This typically means that we need some new influencers, better link building prospects and/or a brand new approach to finding them.