Or How to Build Links by Offering Smart Answers
When you sit down and strip it to it's core, Google is nothing more than an algorithm, whose primary function is to provide its users with the best imaginable answers for their queries.
That's it.
Nothing more, nothing less.
Everyone who searches the Web via Google is ALWAYS looking for some sort of answer. This engine processes roughly 40.000 searches per second.
Every single one of these queries is a question desperately looking for a useful reply.
That's why Google is extremely dependent on meaningful and original content. And not just Google, but its users as well.
The Mechanics Behind the World's Most Popular Search Engine
In order for it to work on a desired level, successfully carry out its duties, and satisfy a surreal number of users every single second around the globe – Google has to be continuously fed with tons of high-quality content.  
The guys who run and maintain this engine know that, and that's why they do everything in their power to encourage and reward all sorts of experts and enthusiasts to keep sharing their knowledge online.   
Nothing helps you rank better in SERPs and build-up your brand authority online like creating compelling answers for all sorts of relevant queries that are at least 10x times better than those who currently rank well in search.
Today, strategically crafting content that plays by Google's rules and offers concrete, actionable solutions to its targeted users is a top priority for most businesses who operate online.

Yup, us too.
But why stop there?! Google isn't the only place on the Web where people come looking for answers. There are a lot of different engines, websites, online communities, forums, and blogs that also run on this very same principle.
Having all that in mind, we at Four Dots have decided to think beyond Google.
Even though we've brought to perfection quite a few SEO strategies for earning high-quality links, we have started to think about implementing some new tactics to our natural link building process. Why?  – Well, there are just so many opportunities out there that could help us get the most out of our knowledge and experience in this business. One of them is the so-called comment marketing, or as we like to call it: "The "I'll Answer That for You" SEO Strategy".
The Power Behind Submitting Intelligent Comments
For those who are not familiar with the term, comment marketing is basically an SEO strategy where a certain brand or person builds up authority and links online by sharing insightful comments on many relevant blogs, forums, community sites, etc.
The methodology behind this way of promoting yourself online is quite simple:
If you're able to create a constant flow of relevant comments on multiple sites across the Web, that actually expand on the subject at hand – people will start to notice your efforts, which may lead to new visits to your site via your profiles and comments on these pages.
Apart from that, if you manage to constantly contribute in the comment sections of certain sites, sooner or later this process will provide you with an opportunity to publish an actual blog post on that domain, and thus harvest the full potential of your newly developed influence in that particular community.
With every new intelligent comment or interaction you publish, you'll grow an even larger following on that specific site, which will certainly help redirect new visitors to your site, where you can truly capitalize on your knowledge.
Just look at Gianluca Fiorelli. This man has built a huge following over at MOZ, just by commenting on almost every topic that's relevant to his expertise. Heck, he even did his very own Whiteboard Friday video.
Great, right?!
Regardless of the fact that people don't really talk about it all that often – comment marketing still exists. It's very much alive. It's still a great tactic for growing your brand online and getting people to actually notice who you are and what you do. Even now, there are more than a few forums, blogs and online communities out there that continue to nurture high levels of participation and engagement on numerous topics.
The 7 Golden Rules of the "I'll Answer that for You" SEO Strategy
If you want to crush it with your comments on various sites, you must do the following:

1. Decide what you want to achieve – This  is a crucial part of your SEO strategy. Before you even start to think about contributing somewhere on a regular basis, you must first figure out if you're interested in building your reputation online, or are you just doing this to generate some new interest in your business and drive a few fresh clicks to your site. Choosing what you want to accomplish will certainly influence your performance on a certain blog or community site.
Choose a relevant target

– Comment marketing is no walk in the park. If you want to truly make it work, you really need to choose your battles. Every comment has to count. Every single contribution has to be part of a bigger plan. That's why it's of great importance that you define your targets. This is how you'll make sure that your efforts won't go wasted. It's in your best interest to only comment on relevant sites that are actually populated with people whom you're trying to win over with your comments.
Give it all you've got

– If you want to turn some heads, you need to spare more than a few minutes on crafting your contributions. Your comments have to be big, but also concise. You must bring tons of new value, but still remain focused on the point at hand. There is no room for fillers. Speak from your own experience, submit real life examples and show everyone that you know what you're talking about.
Make sure that you're actually contributing

– The key is to actually write meaningful stuff. If you want someone to recognize your efforts, you need to share something that's of use to people. You should focus all your energy on actually adding value to the conversation.
Focus on networking

– Don't be afraid to reach out and push the envelope. Apart from presenting a different perspective and raising a few eyebrows, your mission is to provoke action. The more people you connect with, the better the chance is you'll pick up a few followers along the way.
Organize your efforts

– Once you figure out what you want to achieve with your comments and where you're going to do that, it's time to start organizing your efforts and figuring out a way to always get the maximum from your contributions. If you want to win, you need to make sure that your comments continually appear on targeted sites. One post isn't really going to cut it . You need to keep appearing on these web addresses and continuously offer value to their visitors.
But how does one do such a thing? – There many different ways you can keep up with your targeted sites. The obvious way is to use an RSS feed.
7. Always read the post you're commenting on first – A lot  of people make the same mistakes in this process. They see a post that, for example, talks about SEO, and they go ahead and leave their comments without even taking the time to actually read that particular piece of content. This is how you kill your reputation. If you continue to submit generic posts, you're only  going to look silly and clueless in front of the people you're trying to impress.
Great, but How does this Strategy Actually Work? Where do I Find Great Opportunities for Sharing my Knowledge on a Particular Subject?
Quora is a great site for sharing knowledge. It is full of people who are looking for expert opinions on an insane number of topics. This site has more than 100 million monthly unique visits and over 400k currently existing topics where people share their knowledge and expertise.
Judging by these numbers, we can certainly agree that Quora should be a part of every intelligent knowledge-sharing strategy.
Four Dots LOVES Quora. We continuously get value from it. Regardless if we're just reading up on relevant industry threads or contributing – this site never ceases to amaze us. It's really interesting to see some of the brightest minds in our business selflessly share their knowledge with anyone who's interested in actually learning something about their line of work.
Even though most businessmen still don't realize it – answering questions on Quora is a great way to drive traffic to your site and actually build relevant links. Apart from that, this site is a great place for coming up with new ideas for your blog and establishing authority in the niche where you operate on a daily basis.
But let's get back to building links and generating traffic. In order to get discovered on this site, you first need to find the perfect question, one you can answer like a pro. For example, let's stay faithful to link building. When you type in this keyword in the search, Quora will instantly provide various different topics where you can write about link building.
Let's give this a go. After typing in these keywords, Quora returned this question:
As you already know if you have been reading our blog, we published a post titled: "6 Kick-Ass Outreach Examples for Building Tons of Backlinks". Naturally, it's in our best interest to promote this article. So what Goran, our digital marketing specialist, did here was this:
He wrote a relevant answer for this query, but also shared our link in it, in order to reinforce his words with additional content that could be of genuine use to the person who is looking for the best SEO strategy for building links.
Cool, right?
The important thing to have in mind is to never generically force your links. This sort of thing can feel spammy to some people. You don't want that. You don't want to develop that kind of reputation on this site. Nope. Your main objective on Quora should be to feed the community with helpful answers. Only push your link at readers when they genuinely add value to your comments.
HARO
Also known as Help a Reporter Out. HARO is an amazing community where numerous experts can benefit from rich knowledge. It's one of the best and most efficient tools out there for doing PR for your business.
HARO is nothing more than a LARGE list of reporters and publications looking for expert opinions on any number of topics. If you're someone who has a lot of knowledge in a particular field, HARO could be of great use to you. This platform will help you generate a lot of buzz for your business, services, or products. It's a terrific tool for earning high-quality links and getting published on various types of relevant sites across the Web.
But how can you utilize this omnipresent news source for your own benefit? 
Once you register on this site, HARO will ask you to properly fill out your profile. It will ask you a wide variety of question about your brand and expertise. Once you fill in those blanks, the site will present two options:
Do you want to contribute?

Or are you just interested in sharing your knowledge with anyone who's interested in your field of expertise?
You can click on both, of course.
Once you do all that, once you complete your profile, add a field of interest, and choose your role in this community – HARO will start sending you emails. In those emails, you'll see a list of  topics on which you can pitch your know-how and earn some great free press.
All you have to do is wait. Thanks to HARO, genuine PR and high-quality link building opportunities come to your doorstep.
The only thing you really need to think about is the competition. There are a lot of experts who are looking to do some PR through this site. If you want to rise above the crowd and get ahead of them, you'll have to make sure that your questions stand out. It's in your best interest to actually try to share more knowledge, unlike other parties who are also going for that same link opportunity you are.
Relevant Forums
The word you should focus on here is relevant.
There are a lot of spammy forums online that could potentially harm your image online. But on the other hand, there are also forums like Reddit and The Warrior Forum. Both of these sites have HUGE communities full of people who constantly share their opinions on an insane number of topics.
Especially Reddit. The guys at DMR did the numbers and found things like:
There are around 234 mil unique users on this site

Reddit has 853,824 subreddits

It has more than 11,460 active communities
These are some crazy numbers, don't you agree? And this is just the tip of the iceberg. Reddit is full of impressive stats. If you figure out how it actually works and what you need to do in order to build-up authority and a large following on the site – you'll become unstoppable.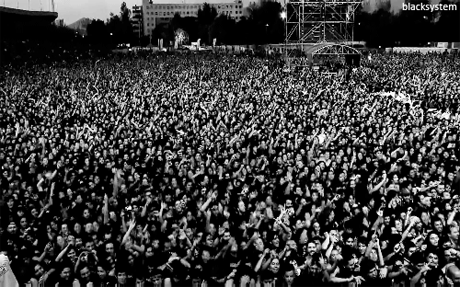 Unfortunately, there no proper hacks to do this. Every Reddit community is run by a different set of  rules. My advice is to always do your best to play within the guidelines and only write comments when you actually have something to say or add to a particular subject.
Thank you for taking the time to read our latest blog post. I hope it has helped you understand how to make the most out of your knowledge online and build your brand, and your authority, through a simple but very effective knowledge based SEO strategy.
That's it for now,
See you soon!
Rad.